Why you need to show and tell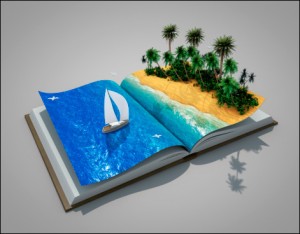 "Show, don't tell." If you're a fiction writer, you've probably been hearing that phrase since your first creative writing class. In a Google search, "show don't tell" gets more results—billions—than any other aspect of writing I've searched for. And in many of these search results, telling gets a bad rap. Why is this? And what does "show, don't tell" really mean anyway? As an author, aren't you always telling a story? And, most importantly, how can both showing and telling be applied to improve your fiction writing?
First let's get one thing clear: telling is not evil. Not at all. If you've been taught that telling is bad, I'm here to tell you that you can relax and reverse your thinking on that count. There's absolutely nothing wrong with telling, as long as you learn how to do it well. After all, stories have been told for millennia. We use the term storytelling, not storyshowing. So why has telling become the evil twin, the stern mantra of creative writing teachers? Why is the entreaty always "show, don't tell" and not "tell, don't show"?
The answer is simple. It's because it's an easy, even lazy buzz phrase for most beginning writers who, without knowing the differences, seem to gravitate to an excess of telling. And why do they do that? It's because well-crafted, detailed showing is difficult to do, especially for novice writers. But before we go any further, let's look at some definitions.
Definitions and differences
Telling is narration that gives the reader information. Telling summarizes events that aren't important enough to dramatize and create detailed imagery for. Telling typically requires fewer words than showing—but those words still need to be evocative, not dull. Save telling for situations where it's necessary to set a scene or explain a situation in order to further the plot or characterization, but there's little emotion involved. Just the facts, ma'am, but with creativity.
Showing is dramatizing. It conveys evocative, visceral, detailed imagery to readers that enables them to easily visualize a character or situation. Showing typically uses a lot more words to describe a scene that could be summed up in a few sentences of telling narrative. Beyond evocative descriptions, showing is often achieved through dialogue, direct and indirect thoughts, and strong point of view. It's interactive, making the reader think and imagine, engaging her at a deeper level than just being told information passively.
Example #1
Telling: After walking for miles, Emily was exhausted and hungry and stopped at a farmhouse. When the farmer offered her breakfast, she gratefully sat down at the table and enjoyed every bite.

Showing: Emily's weakened body trembled as she pulled her chair closer to the stranger's table. Her nostrils quivered as the smoky aroma of bacon wafted upward, and she almost swooned as the rumbling in her stomach amplified. Plunging her fork into a glistening egg yolk, she crammed it into her mouth as the farmer observed her with a gentle smile. I couldn't have gone another step, she thought, glancing shyly at the stranger and marveling at her good fortune at discovering his farmhouse.
Can you see the differences? In the first paragraph, the telling prose is dull and flat (I've done that deliberately), giving out simple statements of fact. You know Emily is hungry, but as a reader, you can't viscerally feel her desperation, hunger, and gratitude. This is not to say that telling shouldn't be imaginative and lively, but I've kept it plain to demonstrate the point.
In the second paragraph, I didn't specifically tell you that Emily was exhausted, hungry, and grateful. I dramatized the scene by showing the food, the smell, the appearance, and her reactions, and you worked those things out for yourself. And showing does double duty here. a) Vivid imagery inspires the reader's imagination and makes you engage in the story by deducing for yourself that Emily is exhausted, hungry, and grateful. b) By showing her feelings using direct thoughts, I'm delving into deeper point of view to help you feel a closer connection to Emily.
Example #2
Telling: Jacques felt old. He was tired, frightened, and despairing now that Myrna had died.

Showing: Jacques' arthritic bones ached as he tried to stand. He wobbled slightly, his cane groping for solid ground on the ward's slippery floor. Oh, Myrna, he thought, his mind flitting from one scenario to another, all of them unimaginable. How do you expect me to live a day longer without you?
In the first paragraph, the telling is devoid of any real emotion. In the second paragraph, even though I haven't told you that Jacques is old, tired, frightened, or in despair, you can figure it out for yourself. Showing invites readers to participate in the story, deducing things on their own, rather than passively taking in "told" information. Moreover, in this example, I showed Jacques' emotions by using direct thoughts to help the reader feel what Jacques is feeling and form a closer connection with him.  And helping readers form a deep, close connection with main characters should be an author's primary goal for most modern fiction.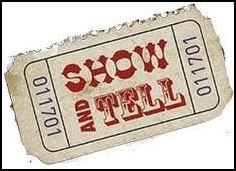 Achieving a balance between showing and telling
Though the examples above appear to favour showing, it's not suitable for every line of your writing. What's really needed is a judicious balance of telling and showing. The following points describe how you can learn to become better at both showing and telling, so that achieving a good balance eventually becomes natural for you. These suggestions don't only apply to fiction writing. They can also apply to poetry, creative nonfiction, memoir, biography, journalistic writing, and many other genres.
How to improve your showing writing:
Avoid telling readers that a character is angry, sad, frustrated, tired, bored, hungry, or any other basic human need or emotion. Ditch those boring feeling words. Instead, show the character's behaviour using evocative imagery that conveys all the senses: sight, hearing, smell, taste, touch. This way, you allow the reader to experience all those senses too, helping her become more deeply connected with your characters.
Think in terms of drama—what you would see in a stage play, TV show, or film. These mediums are, by their nature, 100% showing. In a written story, I also include thoughts, feelings, and dreams as showing. Before you write, close your eyes and visualize in detail what your characters are experiencing and sensing, as if they were performers on a stage.
Be more specific. Dig deep to get into the detail. Question every line in your story to see if it's worth expanding. Don't just write, "Harry was lonely." Ask who, what, when, where, how, and why, and then describe the answers in detail. Try a test now: try describing Harry's loneliness specifically without ever using that boring feeling word, lonely.
For point-of-view (POV) characters, go deep. Show their thoughts, feelings, and emotions through the use of indirect or direct thoughts in addition to dialogue. Learn more about POV in my blog post on how to write deep point of view here.
Use more showing in your most viscerally dramatic scenes: scenes with plot points and twists, scenes that develop character, and scenes that naturally evoke the most emotional or physical drama.
Use strong verbs. Get rid of weak verbs like am/is/was/are/were, has/have/had, go/went, do/did, make/made, walked, etc. (the exception is said, in dialogue). These are all telling words. Was is probably the biggest culprit to avoid, since most stories are told in the past tense. "She was scared. He was angry. They were happy." Another example: the verb walked is one of the most overused words I encounter in editing fiction. Dozens of stronger, more evocative verbs can be substituted for walk: amble, saunter, stride, hobble, mosey, shuffle, stagger, plod, stalk . . . the list is long. While a sentence like "Peter hobbled along" is technically still telling, it shows how Peter is moving, and it's far more visual and specific than walked.
Use more dialogue. Except for long monologues in which the character is conveying information (sometimes called an information dump, which should be avoided anyway), most dialogue is showing—excluding the dialogue tags. Use dialogue when the scene calls for emotion and detail, and make sure it contributes to the forward motion of the plot.
Dialogue tags are telling. While it's important not to overdo accents by spelling speech phonetically, try to show aspects of the character through the speech itself, not the tags. Each character's speech should be unique.
→ Telling: "Let's go grab a pizza, and maybe we'll get some spaghetti too," Giovanni said in a thick Italian accent.
→ Showing: "We go eat pizza, maybe we eat spaghetti too?" Giovanni said.
In the latter example, you can see how not using contractions, dropping the article (a), and using a comma splice shows the accent without telling the reader about it. And we know his nationality because of his name.
Use "ly" adverbs in dialogue tags sparingly. These are telling and should be kept to a minimum. Instead, show the emotions in the dialogue itself and try for stronger verbs occasionally in the tags.
→ Weak and redundant: "I'm mad at Harry," Emily said angrily.
→ Better: "I'm going to throttle that Harry next time I see him," Emily raged.
Use direct and indirect thoughts. Describing—showing—internal psychological states is the biggest advantage written fiction has over cinema. Anytime you're getting into the mind and thoughts of your POV character, whether directly or indirectly, you're showing how he feels. Direct and indirect thoughts are simply internal dialogue, and dialogue is showing. While you can't externally show thoughts, if you're in the POV character's head you can do some dramatizing there. Writing allows this option that cinema and stage do not.
→ Telling: Jacques suddenly thought of Eveline and wondered how she was coping with Myrna's passing.
→ Showing – indirect thought: Eveline! She couldn't be coping with Myrna's death any better than he was, Jacques thought. (Tag can be omitted.)
→ Showing – direct thought: Eveline! She can't be coping with Myrna's death any better than I am, Jacques thought. (Tag can be omitted.)
Can you see how these three examples increase in drama and their power to draw the reader in and feel more closely connected with Jacques?
How to improve your telling writing:
Set the scene with vivid telling. Often the beginning of chapters and scenes employ telling, usually through an omniscient narrator, to summarize the setting, time, weather, and any other narrative that doesn't directly contribute to the plot or characterization. Even while telling, keep the imagery lively as possible.
Just as with showing, use strong verbs. Robust verbs convey action; weak verbs are static. As noted in the example above, just about any verb is stronger than walked. Compare these verbs:
→ He was happy, and everyone knew it.
→ His joy bubbled over and embraced everyone.
Occasionally vary your dialogue tags. Dialogue tags are a form of telling, where the author is telling readers who is speaking. While you may have learned that said is the best word to use in dialogue tags (he said, she said), that's not a rule, and it should be broken sometimes. Occasionally use strong speaking verbs that convey how the speech is being said, such as stammered, stuttered, yelled, drawled, bellowed, demanded, quipped, exclaimed, grumbled, shrieked . . . the list is long.  Just don't overdo these.
Telling isn't an excuse to relax your creativity. Constantly work on your creative prose techniques to imbue your narrative telling with as much originality and imagination as possible.
Backstory usually needs to be told, not shown. If you have a lot of backstory, avoid dumping it in in big chunks. Instead—and nobody says this is easy—toss in little bits here and there where the POV character may have appropriate cause for reflection. The telling of backstory should be sprinkled in organically.
Use telling to present basic information the reader needs to fill out the story. Often information that's essential to the story must be told—there's no way around it. Sprinkle it in with a light touch, balance it with showing, and make it sparkle. Avoid big telling information dumps at all costs unless you want your readers to skip and skim and snooze.
Here's a beautiful example of evocative telling from Elie Wiesel's Night:
"How he had aged since last night!  His body was completely twisted, shriveled up into himself. His eyes were glazed over, his lips parched, decayed. Everything about him expressed total exhaustion. His voice was damp from tears and snow." That is so expressive it borders on showing. Sometimes there's a fine line and even overlap between them. In the alternative definition below, you'll see that this example would be considered showing.
An alternative way of defining showing
Some creative writing teachers suggest that if the description is something the reader can "see" as if watching a dramatic reenactment of the scene, that's showing. If it's necessary for the author to intercede and provide additional information, that's telling. For example:
The stranger emerged from the forest as the wind whipped the trees into a tangle. He wore red Italian leather riding boots. His face was concealed by a black mask. I wondered if I was in danger. Then I recognized my nemesis, Archie.
Using this theory, the boldface words Italian and concealed are telling here, as are the final two sentences. If you watched this as a dramatization on screen or stage, you wouldn't know the leather was Italian or that the stranger was attempting to conceal his face, nor would you know the character was wondering. Without more information, you wouldn't know he recognized a man named Archie. The bolded words are the authorial voice interceding and telling. However, while this is a nice, simplistic way to define showing vs. telling, I feel it restricts the definition too much. It's too cinematic. In writing, as we've seen, drama can easily be shown through indirect and direct thoughts. Internal dialogue is comparable to external dialogue, and dialogue is showing.
Stopping time
Using this alternative theory, here's another way to determine whether a piece of writing is showing or telling. If the "clock" of the story, the chronology, the minute-by-minute forward motion of events has to be stopped to feed information to the reader, that can be considered telling. In the following example, the first sentence is showing, and the second sentence in boldface is telling.
Harry trudged through the snow, shivering uncontrollably. He was frustrated that he hadn't known how miserable the day would become.
In summary
As I've mentioned, the most critical aspect of showing and telling is a balance between these two aspects of storytelling (or storyshowing). Both showing and telling have their place. Too much consecutive telling, even if creatively done, may lull and bore readers, and too much consecutive showing can becoming tiring to readers. I recently edited a book that was about 90% showing—almost all dialogue. After just a few pages, I was becoming terribly weary. (But of course, I soldiered on, editing to remove future reader weariness.)
Once you're aware of the differences between showing and telling, it's not that difficult to see where more or less of one or the other is needed. Like all aspects of fiction writing, achieving mastery of showing and telling simply takes practice. If you've been fussing over a certain scene and can't figure out why it just won't come together, perhaps it has too much telling and not enough showing or vice versa. Try rewriting it with a balance of showing and telling in mind, and you may just find yourself with a much more lively, evocative scene.
♠  ♠  ♠
Arlene Prunkl is a freelance manuscript editor
and the owner of PenUltimate Editorial Services
You can find her on Google+, LinkedIn, Twitter, and Facebook
December 19, 2013
_____________________
I welcome all comments. Please note that Disqus is a secure commenting system requiring moderator approval, and it may be a few minutes before I receive notification of your comment, approve it, and reply. Thanks for your patience!