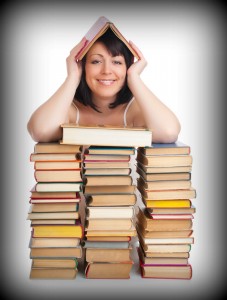 Usually, my blog posts are directed at fiction writers and editors with tips on how to develop their craft. But in today's post, I'll be addressing those people interested in pursuing a freelance editing career. I'll show you how freelance editing has ultimately provided me with the lifestyle I'd dreamed of for two decades. This is Part I of a two-part series on building a freelance editing career. See Part II here.
Since 2002, when I began working in the book-editing industry, I've regularly been asked how I became a freelance editor and what it takes to become a part of this fascinating business. Below, I've pulled together all my tips and advice for those interested in taking the first steps toward a freelance editing career. Please note that these guidelines are specifically for those who are interested in a freelance career, not an in-house position. Although I've done some freelance work for Penguin Random House Canada, and Harbour Publishing in Vancouver (Harbour has taken over the Douglas & McIntyre catalogues), the bulk of my work has been as a freelance editor and proofreader for self-publishing authors.
Do you love books, the written word, and the idea of immersing yourself in a book-related career? Are you a young student with a passion for books and the English language, or are you thinking of freelance editing as a second career, something you can do from home while raising your family? Or do you fall somewhere in between? Often, the people querying me about freelance editing as a career are older, may have already had several careers, and are exploring ideas to build some sort of satisfying career from home, though I've also had inquiries from high school and college students. Freelance editing makes a very good second or third career (or fourth, in my case), because typically, you have a lot of experience behind you, and life experience along with experience in other careers nearly always make a person a better editor. That's because editing isn't only about grammar and English but often demands a deeper knowledge of all kinds of trivia and arcane facts. Of course, a love of reading helps make a better editor too. Perhaps two of the most important characteristics of a successful freelance editor are a facility for the English language and an entrepreneurial spirit, both of which I'll discuss further in a moment.
My personal journey to becoming an editor
Before I get ahead of myself in discussing general traits and qualities, I'll explain how I got my own start: a rather complicated story. At the age of forty-two, I'd been employed on and off for a couple of years in a very unsatisfying (for me) and poorly paying secretarial position in a financial office. Anyone who knows me knows that kind of stuff isn't my forte at all. Prior to that, I'd had long careers in television production, in the classical music and arts nonprofit sector, and as a secretary in various fields. One of the jobs that came closest to fulfilling my need for a rewarding career was my work in the publications office at TRIUMF, Canada's national laboratory for particle and nuclear and physics, where I was bitten by the editing bug. I'd always had a gift for the English language—as far back as high school, I was helping friends with their English papers. But it still took several years to attain my goal. Finally, in 2002, I made a decision that life was just too short to spend attempting to eke out a living at mundane tasks I didn't enjoy and wasn't any good at, and I found a graveyard-shift job proofreading calendar inserts for $12 an hour. It was a very humble start.
With zero book-editing experience and just a handful of night courses at SFU's Continuing Studies Writing and Publishing Program, my editing career struggled to life through an enormous amount of hard work, perseverance, persistence, and some "lucky breaks." That's in quotation marks because I don't believe luck just happens—I've always believed you get lucky breaks when you work hard and recognize opportunities when they fall in your path.
While I continued to work at the financial office for a few years, my real start in editing came with Granville Island Publishing, a small press in Vancouver. After two months of persistently phoning each week, I was finally granted an informational interview, during which I found a grammatical error in the company's brochure. The owner was impressed, and I walked out of GIP's office that day with my first manuscript under my arm. I was elated. I vividly remember striding through Granville Island on that bright, sunny day in March 2003 and thinking, "At last—I'm a real editor!"
During the ensuing year, I did several more editing jobs for GIP, but my career really took off about a year later, after I had launched my website. I'd found an excellent SEO person who helped propel my site to the very top of Google rankings. I remained #1 on Google.com for my two search terms for many years after. Because of this experience, I feel it's essential for a freelance editor to have a well-developed web presence, even though these days it's no easy task getting to the top of page 1 on Google for your search terms as I had done back in 2004. I know few other editors who've had as much success with SEO as I have.
Then, in late 2004, a publishing services company called Infinity Publishing in Pennsylvania was so impressed with my site that I was invited to speak at their annual writers' conference, on a panel with Dan Poynter and John Kremer, two gurus of self-publishing. I was well on my way to establishing a reputation as an indie book editor—all because of my website.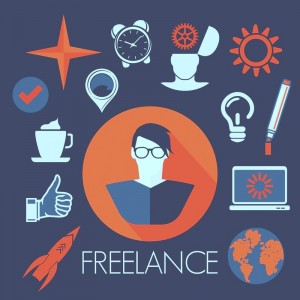 From 2003 to 2005 I worked five days a week at the financial office, one day a week proofreading the newspaper Business in Vancouver, and the remaining day and evenings editing book manuscripts until 1 or 2 a.m. I was working seventy to eighty hours a week—a recipe for burnout. At last, reaching that burnout point, I felt confident enough to quit my secretarial job in early 2006 and begin freelance editing full-time. I've never looked back.
Characteristics of a successful freelance book editor
Of course, every editor finds his or her own unique path to establishing a satisfying career. Here, I summarize many of the attributes and skills needed to begin the journey to a successful freelance editing career:
Educate yourself. There are no specific educational requirements for becoming an editor. I never hesitate to tell potential authors and editors that I have little formal editorial training; I'm almost entirely self-educated. However, I do suggest taking appropriate college courses in editing and writing, if possible. If you're starting university and are unsure of your major, take whatever courses interest you—any major, with an English minor, or vice versa. Some of my editing colleagues have English degrees but many, many more have degrees in everything from biology to philosophy to religious studies to business. If you're determined to become a freelancer, I also recommend taking business courses, something I didn't do. I have a lowly diploma in television broadcasting, but at least it's communications related. After you've been editing full-time for about five years, in Canada you can try for your CPE designation—certified professional editor—through the Editors' Association of Canada's certification program. This is a rigorous program, similar to obtaining a master's degree in editing. It's not for beginners.
Create a website. Résumés are largely obsolete and, well, just boring. When looking at new editors to pass along work to, I'm always much more impressed when they send me a link to a well-thought-out website, not a dull résumé.
Network, network, network. Attend conferences, seminars, and branch meetings held by your professional editors' organization. Get online. There are many different editing discussion groups on LinkedIn. Join the Editors' Association of Earth closed group on Facebook (and its many subgroups and specialty groups), a fabulous resource. Thousands of editors belong to this group and actively participate. You'll meet like-minded people you can chat and commiserate with, and there'll always be people who can answer just about every question you may have on both the business side and the mechanics of editing.
Possess drive, ambition, resilience, and perseverance. My story was perhaps one-tenth luck, and nine-tenths hard work and innate skill. I can't overstate this. Yes, I had some lucky breaks, but they came because of hard work.
Cultivate some life experience, if possible. I know I'm a better editor because I've had so many varied careers, jobs, interests, hobbies, travels, and friends. If you're still very young, but you're determined to become an editor, don't despair. Get out into the world and experience as much as possible. Travel, work, socialize, read widely. Most editors are introverts to some extent, but if that's the case with you, don't let that trait hold you back. Push yourself to experience life.
Be curious and intelligently critical about everything around you, not just about editing. Curiosity is a highly important trait in an editor, as are critical faculties. A curious nature makes for a great editor because you constantly need to question and criticize what you're editing—not only the grammar, but the content and facts.
Be a stickler for detail. Perfectionism, not a great trait in everyday life, is a marvelous asset for an editor to possess.
Develop an entrepreneurial spirit and attitude. Being an entrepreneur isn't easy, but the benefits are enormous. Ideally, especially in the beginning, you'll need to be dedicated to your new business 24/7, and you'll need to be prepared for occasional financial uncertainty and difficult customers. But the rewards of cultivating a successful business of your own are beyond anything you can imagine. There's simply nothing in the world—professionally speaking—like being your own boss. See my blog post here on the fifteen reasons why I love freelance editing.
Have innate talent for working with the written word. This last item is an intangible. You can do all the other things I've just mentioned, but without an innate gift for the English language—and this may sound brutal—you won't get very far. It comes from an indefinable combination of certain strong cognitive abilities with the English language, a photographic memory for words and sentences, an "ear" for how the words, phrases, sentences, and paragraphs sound in your head as you read them, and that all-important critical sense. I've tested editors who simply don't have these qualities, despite their great efforts and enthusiasm for the written word.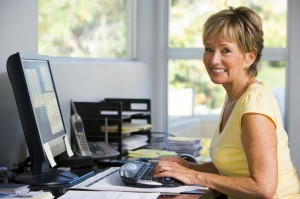 Right now, you may be saying to yourself, "Yes, that's me! I have all those characteristics." But the only way you'll know if you're truly a good fit for a career as a freelance editor is to spend time in the industry. Internships are increasingly a thing of the past, and you may find yourself in the Catch-22 of not being able to gain experience because you have no experience. If this is the case, one of the best things you can do is volunteer. Find poorly written websites on the Internet and volunteer to fix them up. Visit a seniors' home and offer to edit some of the residents' memoirs. Or volunteer for one of the many positions your editors' association offers, wherever you live. This is fabulous experience to add to the portfolio on your website, which will need something in it, after all.
Genre and fiction editing
While every book genre requires a specific, focused editorial skill set (for example, textbook editing), a special note needs to be made about fiction editing, which requires an entirely different set of skills in addition to your solid foundation of English-language skills. Editing fiction requires skills that are rarely innate, as good grammar skills may be; instead, you'll need to specifically study how to write fiction. If you want to become a fiction editor, take fiction writing and fiction editing courses. Googling "how to write fiction" or "how to edit fiction" will provide you with enough material as a starting point to read and self-study for weeks.
Similarly, editing memoirs—for which there is currently a large market—calls for specific editorial skills. Memoir editing isn't unlike fiction editing in that it requires the development of an intriguing storyline, often partially fictionalized (called creative nonfiction), whether it's chronological or not. Do your homework thoroughly if this is a genre you wish to pursue.
In conclusion
You couldn't choose a better time to become a freelance editor. Self-publishing has become a huge and legitimate market, no longer stigmatized by the term "vanity publishing." Since the beginning of my career, most of my clients have been self-publishing authors, and the field of indie publishing is continuing to grow, I dare to say exponentially. Research and learn about this niche. All in all, it's an astoundingly good time to be in this business.
I'm fond of saying that I would not have been able to achieve such success in this career if it were not for the Internet. It no longer matters where you're based—as long as you have the requisite skills and a good website, you can work from anywhere in the world. It's a dream job. Although it won't make you rich, you can make a decent living if you have the talent, an entrepreneurial spirit, and you're fiercely determined and dedicated.
Yes, it's a dream job, but there's a caveat. Don't imagine for a second that editing is about reading fun and interesting books all day—although occasionally it is. It's mostly about reading, analyzing, and critiquing weak or poor (sometimes extremely poor) writing, often on subjects you may not be interested in, and improving that writing so it's captivating for others to read. Trying to decipher someone else's poor writing and adapting to their style, or adding some style if none is apparent, is exceedingly difficult work most of the time—it's brain work, sometimes of the hair-tearing-out variety. And sometimes it can be all about fact checking or formatting footnotes and reference lists and bibliographies properly, which requires another completely different skill set, usually using either Chicago, APA, or MLA styles.
Whatever else it may be, freelance editing is not a "hobby job." It's not something you can simply start doing because reading stuff at home for a living sounds like an easy way to increase your income. Becoming a professional freelance editor requires as much of an investment of time and education and money as does any other professional career. Not to mention ongoing learning—I'm continually upgrading my skills by attending conferences, taking courses, reading widely, and joining discussion groups with my colleagues.
If this is a career path that interests you, you'll need to have a passion for the English language and for working with the written word. Passion is key—like me, the best freelance editors I know have great passion for this work. But you probably do already, or you wouldn't be reading this. If you still think freelance editing is the right career for you, please go on to read Part II of this post. I wish you all the best in your journey to becoming an editor.
Has this article been helpful? If there's something you feel I've missed, please add your comment, and I'll be pleased to answer any questions you might have on the subject of how to become a freelance book editor.